Drake Music Scotland – the nation's leading charity creating opportunities
for disabled musicians of all ages.
News
Follow us
Drake Music Scotland added 3 new photos.
Sunday, March 18th, 2018 at 10:46am
Have a fab time Stephanie Forrest luv me and wee man xxx
Good luck to all FAB musicians!!
Have a wonderful time my friend and friends;)
Sunday, March 18th, 2018 at 11:44am
On first leg of our epic trip. Left a snowy Edinburgh, headed for Manchester Airport - then Singapore! @truecolourssg #digitalorchestra https://t.co/jdbgv2NOy0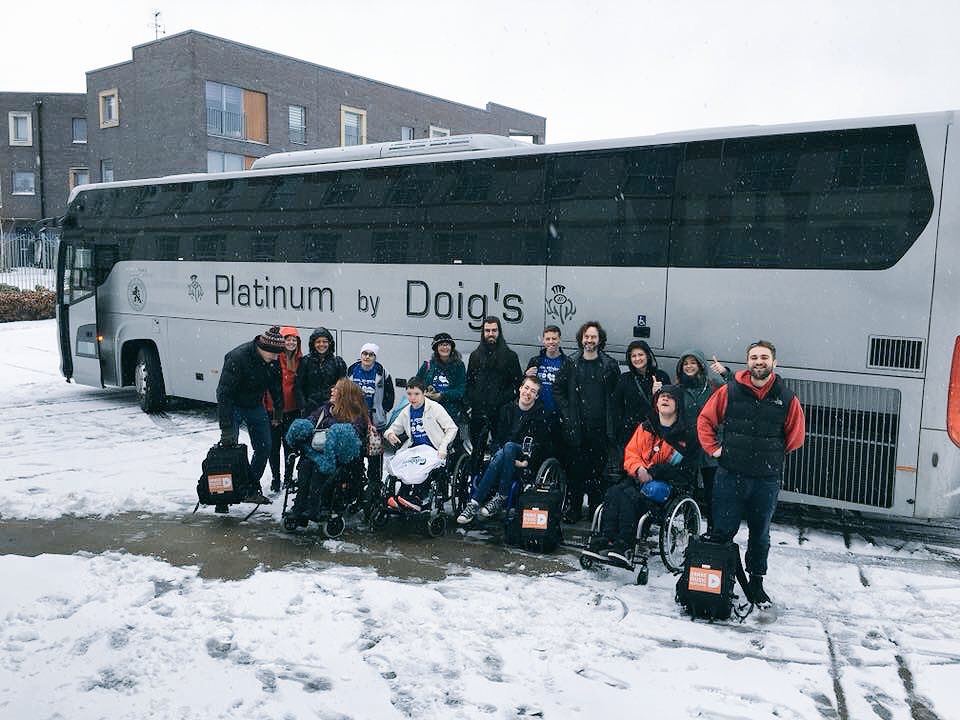 Drake Music Scotland Junior Digital Orchestra
In this session, Greta is playing music using Eyegaze (eye movement monitoring software controlling a music tablet app) and Thumbjam on iPad. Ethan is playing the Roland DIgital Drum Kit.

The Junior Digital Orchestra for talented teenage disabled musicians rehearses every Friday afternoon in our studio in Craigmillar. We hope members will go on to join our Digital Orchestra, Scotland's first Disabled Youth Orchestra.

We are grateful to Trefoil http://www.trefoil.org.uk for supporting Junior Digital Orchestra sessions in 2017.