Just a few of the many wonderful comments we received from audience members…
'It was without doubt one of the most inspiring performances I have heard in a long time.'
'What a beginning to an amazing future.'
'This is an amazing opportunity for young people to perform and enjoy music through technology.'
'Not to be missed – more performances required!'
'This concert shows the wonderful power music and creating music can achieve – it was genuinely moving.   Love it! 5 stars!'
'Digital Orchestra have 'it' – that magic of love with the capital L resounding in every vibration.'
'Imagine the future – with the digital orchestra and their music the future is beautiful.'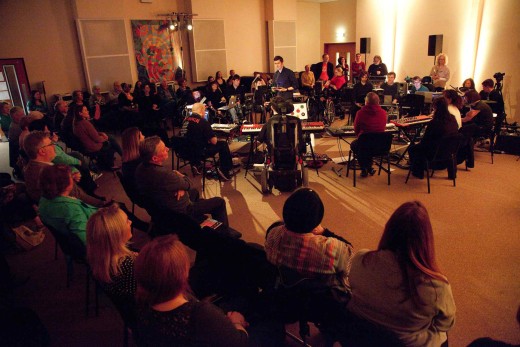 The eagerly awaited first performance of the Digital Orchestra begins.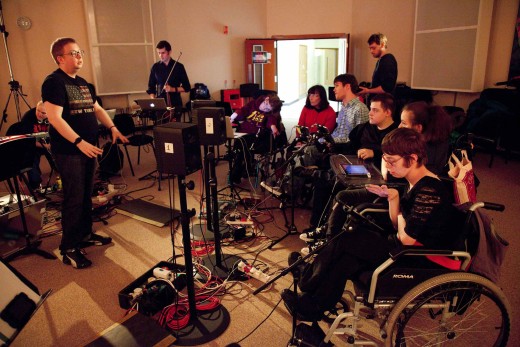 Digital Orchestra member Joe manages to find a space inbetween all the cables and tech to conduct the first movement "Imagine the Future".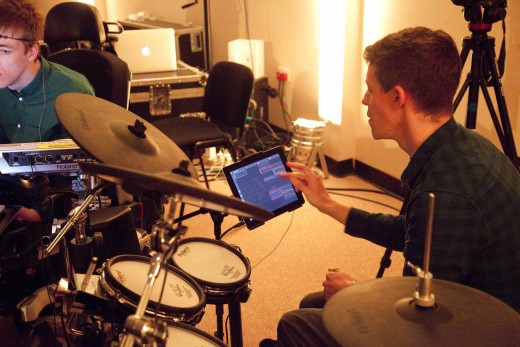 Steven multi-tasking with the Auxy app on iPad and the Roland Digital Drum-kit.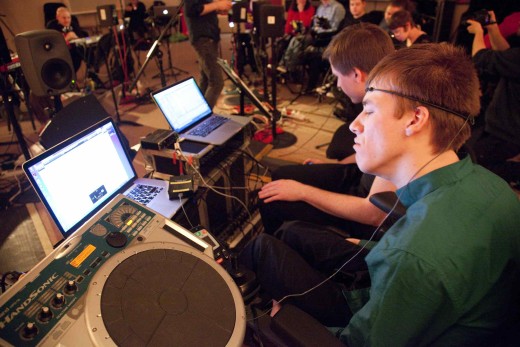 Chris using Brainfingers (sensors contained in headband) to control Notion music software. Chris also plays the Roland Handsonic (foreground).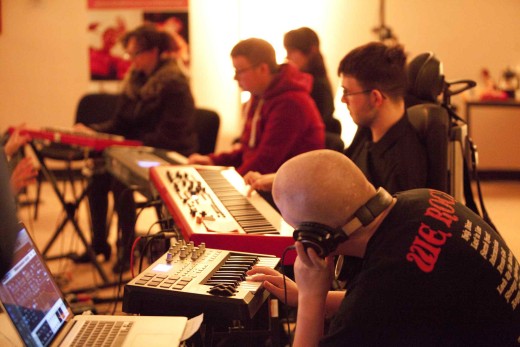 The "Synths Section" of the orchestra including the Korg Triton and Nord Stage Piano.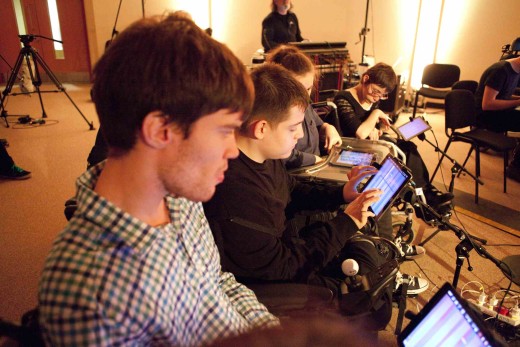 The "iPad section" of the Orchestra.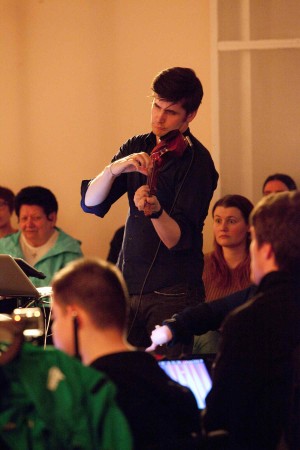 Inspirational musician Ian Peaston who uses pedals and a laptop to transform his  single electric violin into an orchestra of strings, guitars, drums and bass.
Drake Music Scotland is very grateful to Morrisons Foundation, The Radcliffe Trust, RS Macdonald Charitable Trust, The Schuh Trust and The Stevenston Charitable Trust for support towards the Digital Orchestra.