Associate Musician Fiona Sharp has recently been delivering a project at Kilmaron School in Fife through their Youth Music Initiative programme, which was funded by Creative Scotland. Fiona has written up their experience visiting the STV Studios in Glasgow.
Kyle is a pupil at Kilmaron School in Fife, and has a keen interest with television and radio jingles.
I have been leading a 12 week Fife Council funded music project through Drake Music Scotland which has allowed for the opportunity of one-to-one sessions with some of the pupils. Having worked with Kyle before in a group setting, I know that he has this keen interest with jingles as well as an obvious talent for music.
Working with Kyle on a one to one basis has enabled him to learn to play some of his favourite jingles on the keyboard by following Figurenotes notation. Recreating these jingles and recording them has been a positive focus for Kyle in his music sessions.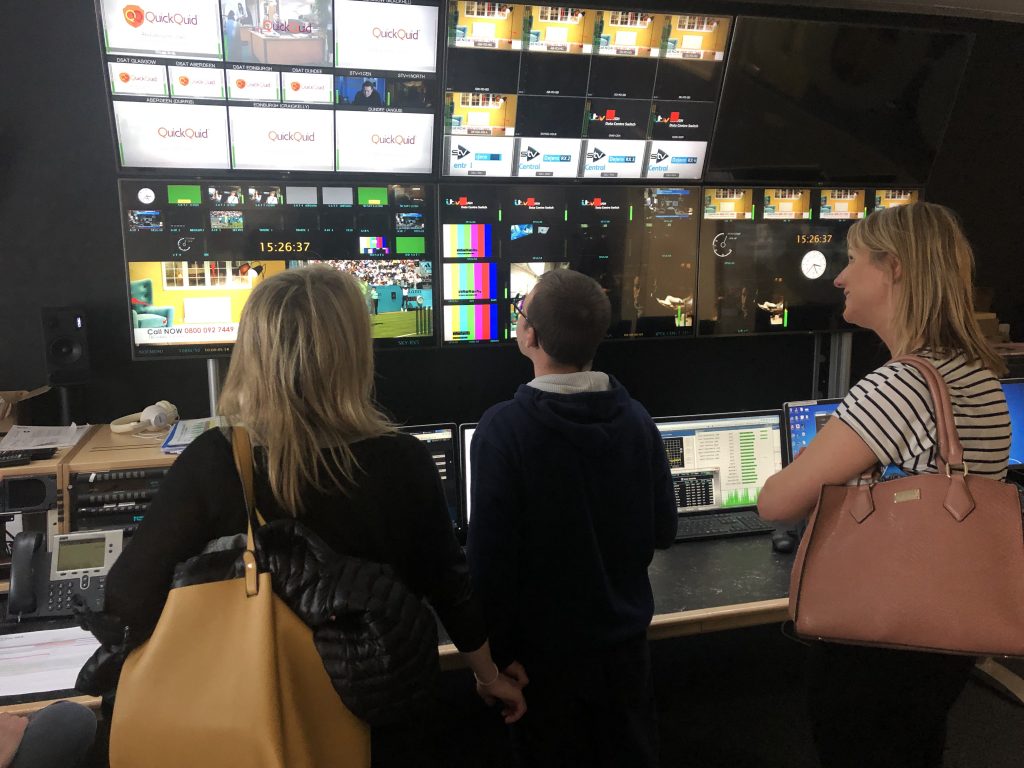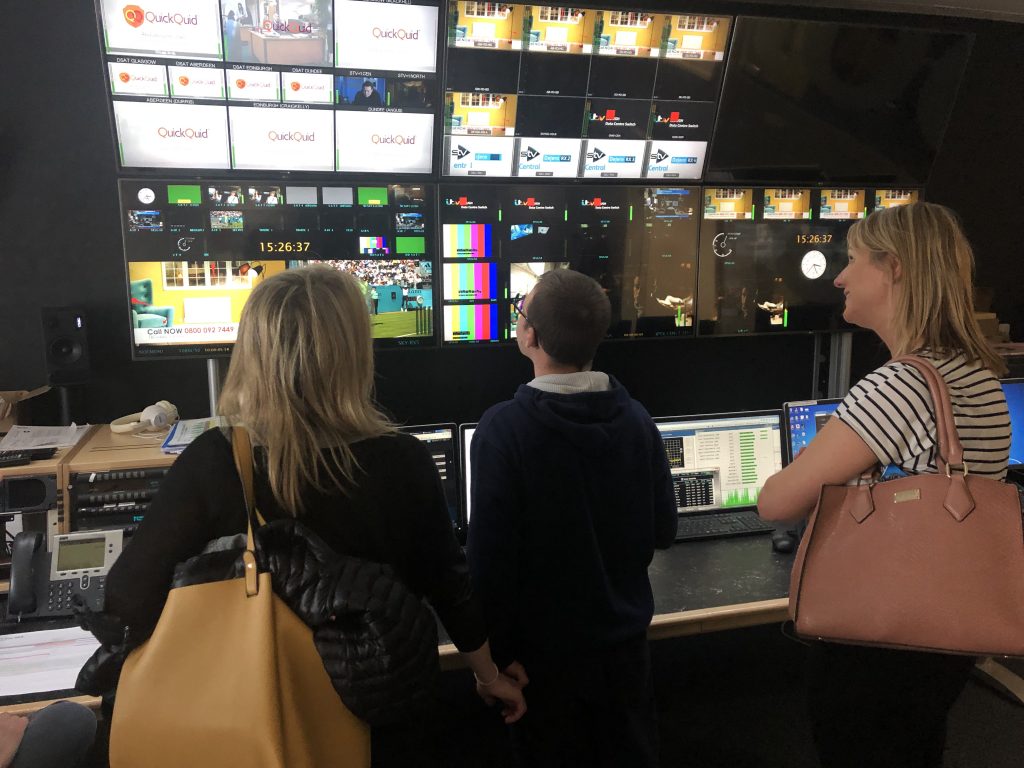 Due to his interest with television and jingles I got in touch with a friend, Flora, who is one of the announcers at the STV studios in Glasgow. She very kindly helped arrange a visit for Kyle to the studios to see behind the scenes. 
On Monday 17th June I drove Kyle and his support teacher to Glasgow where we were introduced to Rachel Harvie, HR Business Partner at STV, who showed us around the newsroom and control Room. Kyle was allowed to sit up at the news desk and read the autocue, which he did brilliantly!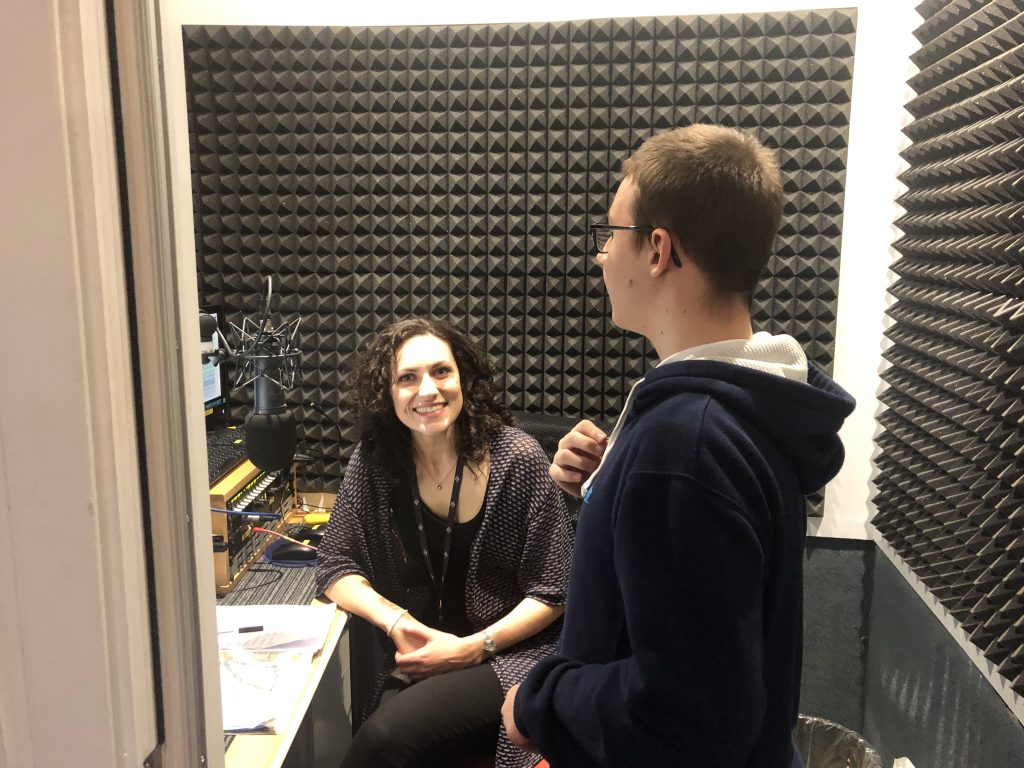 We then met up with Flora who took us into other control rooms and the sound booth, where Kyle pretended to read out the announcements with Flora – I think this was definitely one of Kyle's highlights of the day!
To finish our exciting visit around STV, we were taken into another control room which deals with any broadcasting network problems. There were a lot of television screens in the room which Kyle was quite mesmerised by.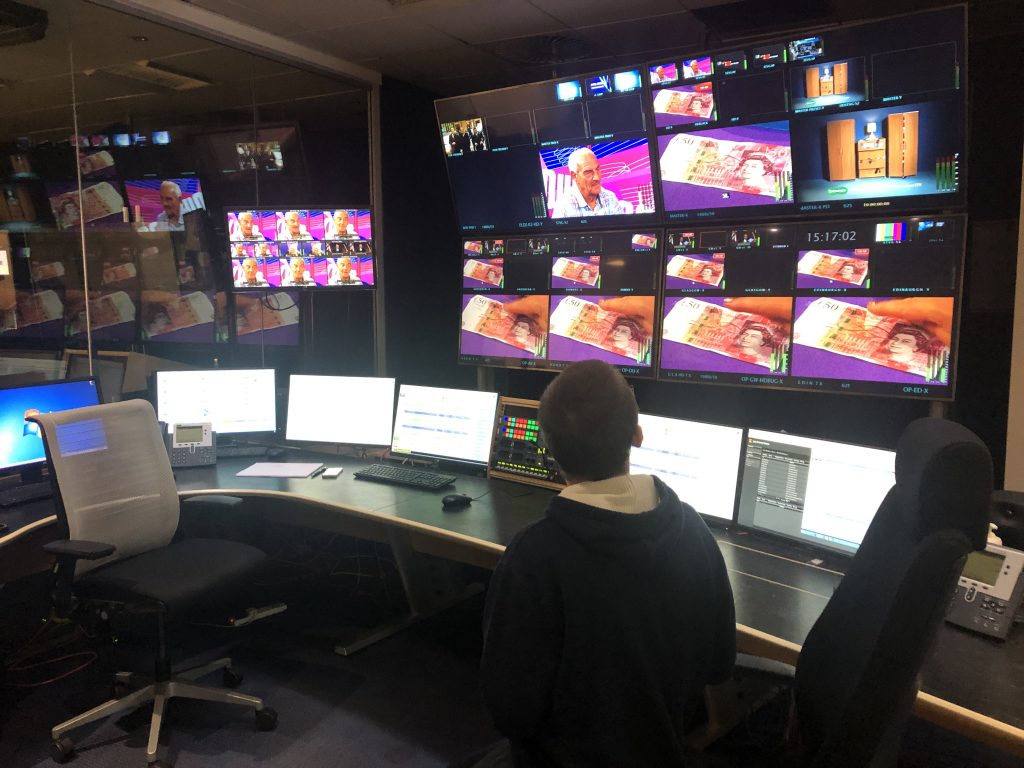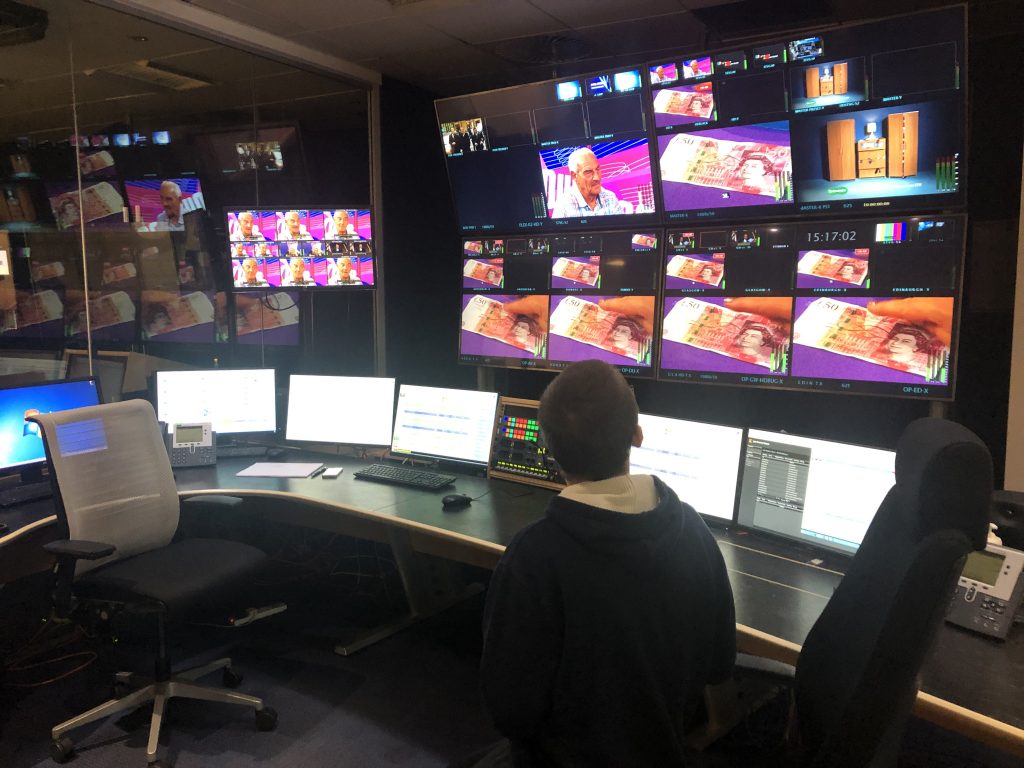 On the journey home, Kyle spontaneously announced that he had had a brilliant day and he had enjoyed himself.
The following day at school I showed him the photographs and videos of our visit to the studios and he got very excited and happy to see himself there.
Kyle continues to enjoy singing and recording jingles, and thanks to Drake Music Scotland, Fife Council and STV studios, Kyle was able to have this incredible opportunity and wonderful experience which he will remember for a long time.