Drake Music Scotland – the nation's leading charity creating opportunities
for disabled musicians of all ages.
News
Follow us
Drake Music Scotland
Tuesday, August 15th, 2017 at 4:32pm
Eilidh Steel and Mark Neal
Eilidh Steel and Mark Neal are a Scottish fiddle, guitar and vocal duo. Performances combine many of their own tunes and songs alongside traditional Scottish music, with many influences from Argyll and the West Coast of Scotland. Eilidh, a fine example of the West Coast...
Thursa Sanderson
And take a fan - it's hot in there!
Wednesday, August 16th, 2017 at 11:13am
Our volunteers are the best! Huge thanks to Moira, Jelena and @RobertsonTrust scholar Aaron Hawthorne @hoforne for your support last week!😀👏 https://t.co/lWMo36XvbZ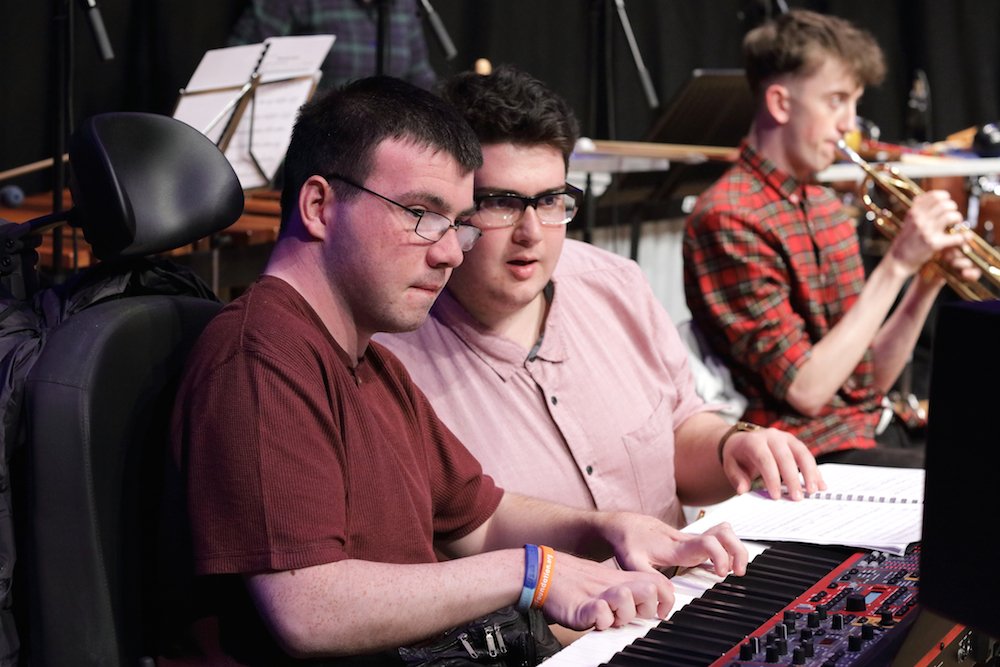 Varifocals perform "Mathematical" by Georgia March