Latest News
Follow us
Drake Music Scotland shared Help Musicians Scotland's post.
Wednesday, October 10th, 2018 at 2:18pm
Saturday, October 6th, 2018 at 9:51am
Final rehearsals for #SameRiverThrice happening now @TheCumnockTryst with @NYOScotland #DigitalOrchestra @arrangerspiano Sounding absolutely FANTASTIC!! https://t.co/LCTG5d0M7A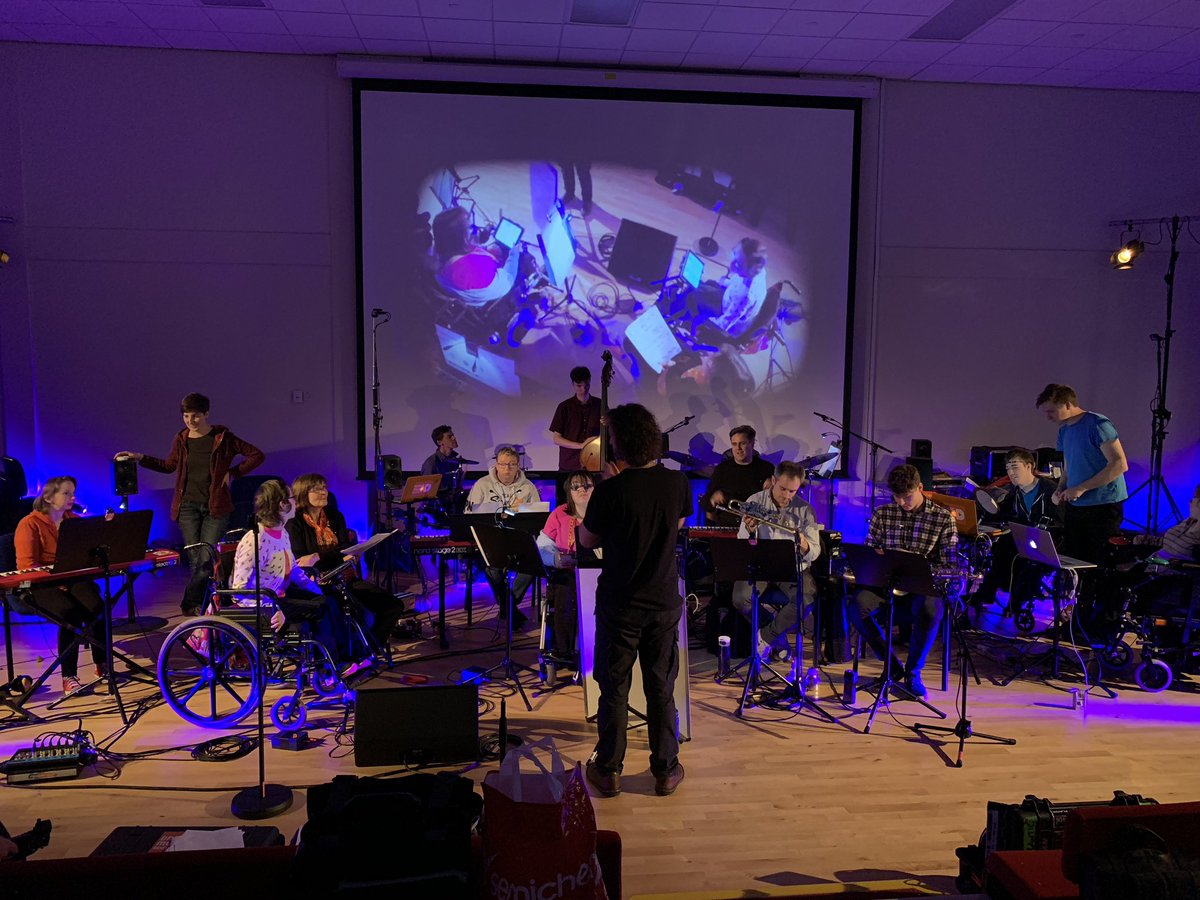 Thursday, October 4th, 2018 at 1:46pm
Great to meet colleagues old and new to discuss #developtalent #BridgingTheGap between music education and a career in music @Drake_Music @soundscotland @crypticglasgow @sneakypetesclub @HeartnSoulArt @soundandmusic https://t.co/HTnoNwzAXu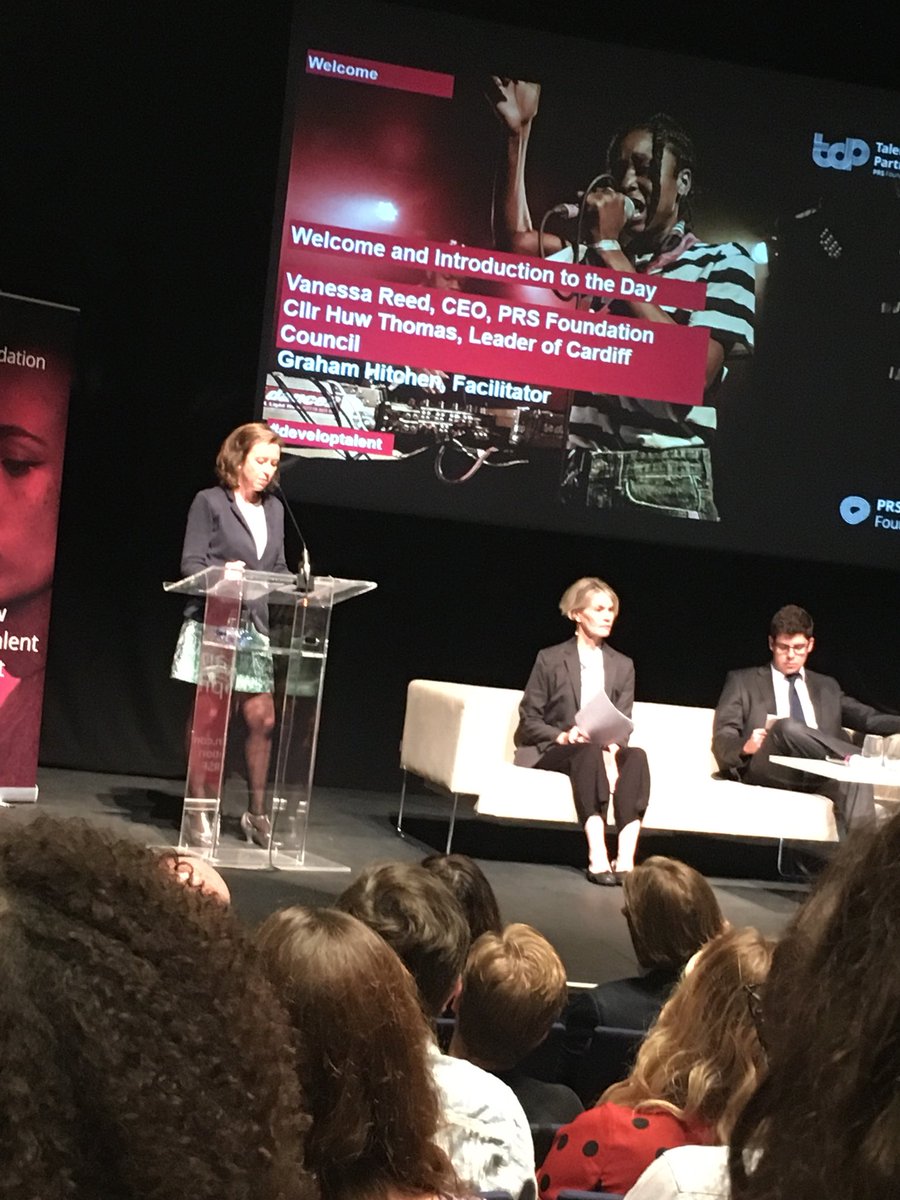 Monday, October 1st, 2018 at 2:13pm
We can't wait - gonna be groovy! #Digital #Jazz #Orchestra https://t.co/zGok31as9z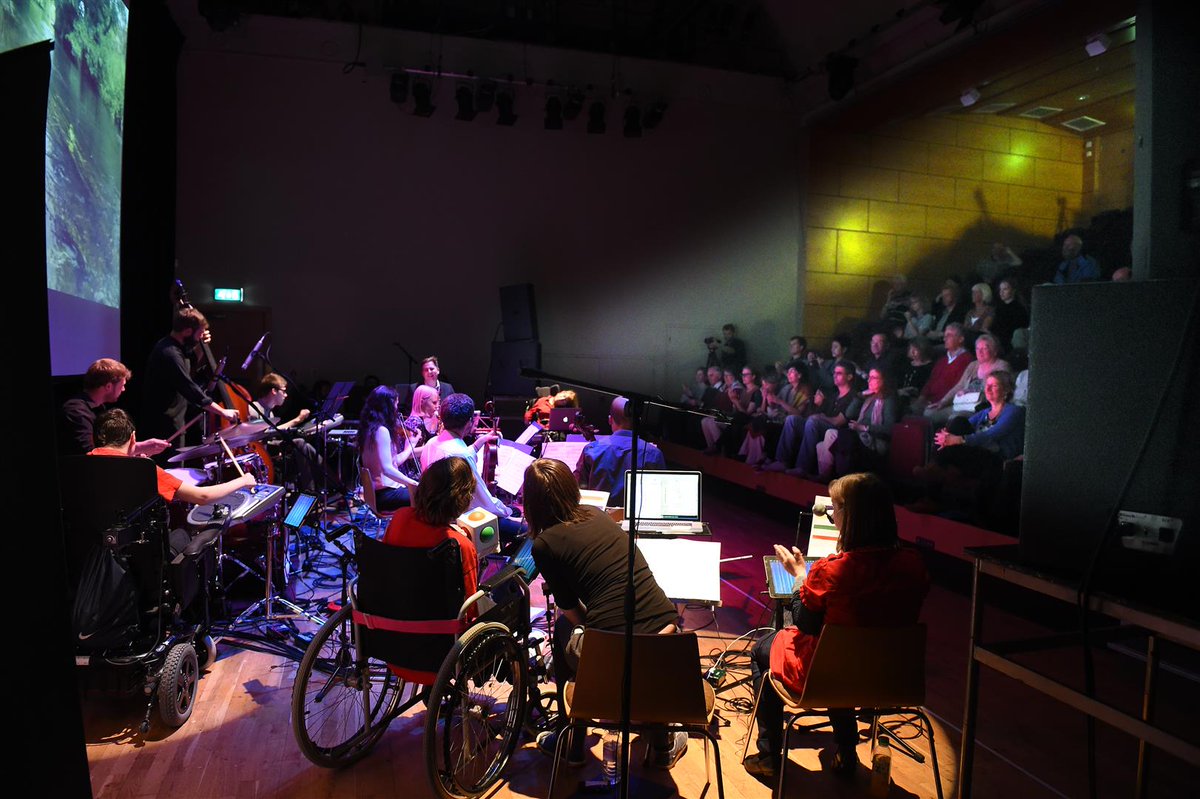 Monday, October 1st, 2018 at 9:10am
FAB opportunity for enhancing inclusive practice and making music more accessible for #ASN pupils #Equity #excellence #pedagogy @HIT_Scotland https://t.co/RdJRya95Gy
Disabled young musicians wow at The Queen's Hall
A short video made by Tom Swift using performance and rehearsal footage of our Digital Orchestra and Aidan O'Rourke at Edinburgh Queen's Hall in May 2018.
With support from The Royal Edinburgh Military Tattoo and City of Edinburgh Council Culture Fund we commissioned Aidan O'Rourke to write this exciting piece as part of our 20th Anniversary celebrations.