Drake Music Scotland – the nation's leading charity creating opportunities
for disabled musicians of all ages.
News
Follow us
Drake Music Scotland
Monday, April 23rd, 2018 at 9:47am
Wednesday, April 25th, 2018 at 9:57am
Great to be here @ThisIsSamRadio to chat about our 20th Anniversary celebrations with Joseph Cameron who also plays in our #DigitalOrchestra. Catch them at our BIG Concert @queens_hall Sat 5th May 7pm #BringingDisabledMusiciansCentreStage https://t.co/taXFraOD2b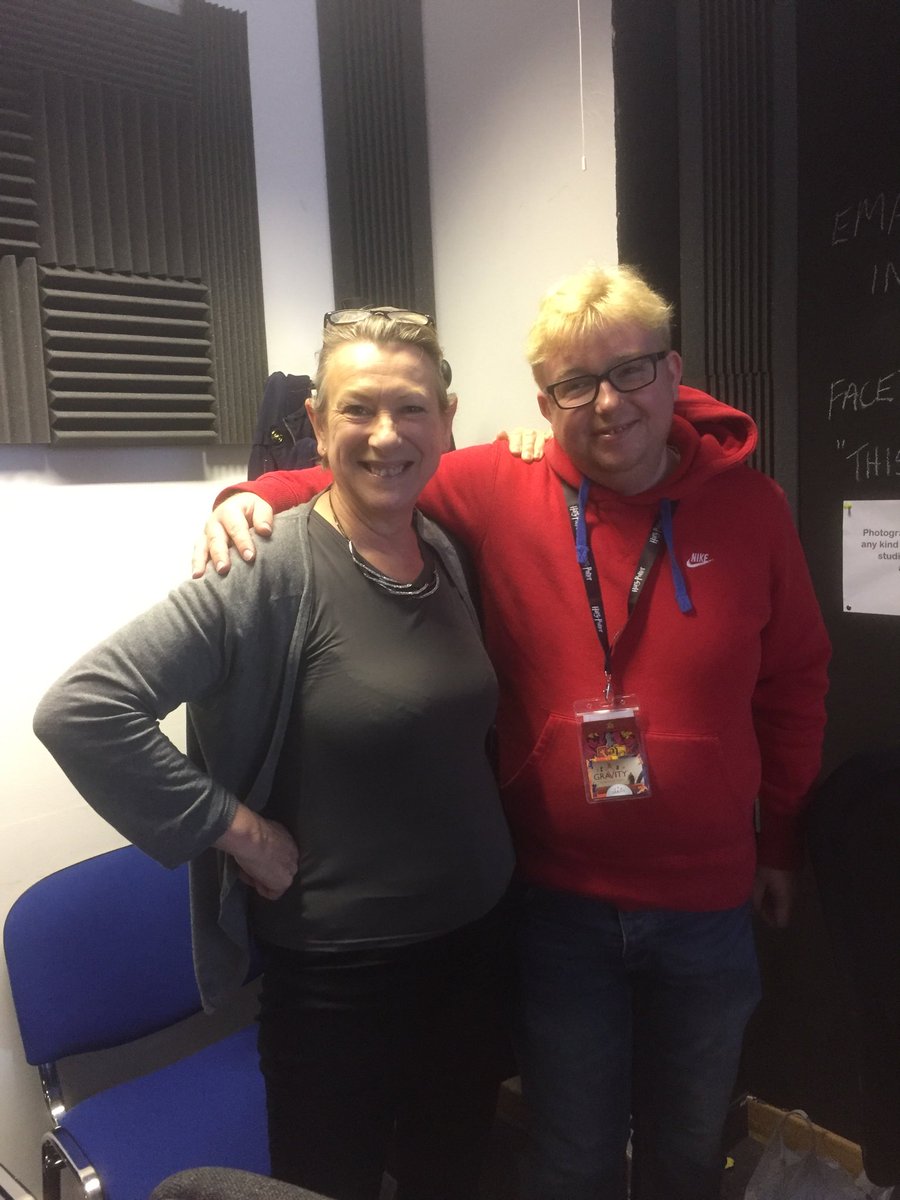 Wednesday, April 25th, 2018 at 9:57am
Photo shoot @queens_hall this morning for the launch of #LetMeONStage campaign fighting for equal access to stages for all performers. Here's Neil, Campaign Ambassador showing off the new @BentleyFielden wheelchair lift which The Queen's Hall have bought and is available to hire https://t.co/g7BFdRYreB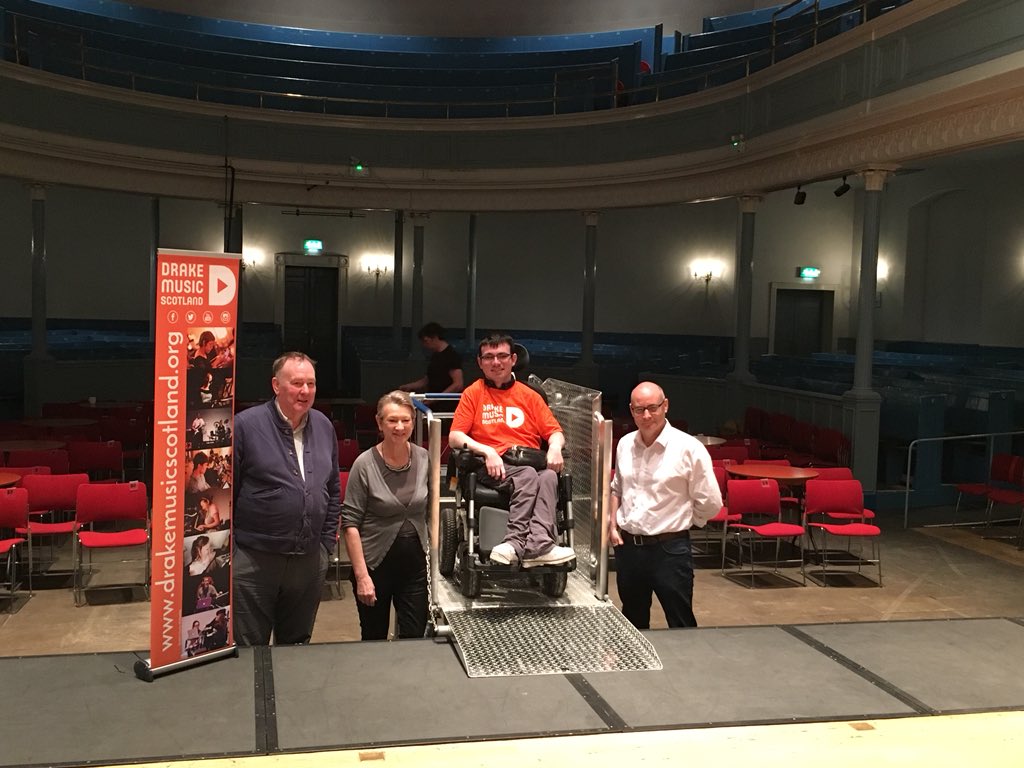 Drake Music Scotland Junior Digital Orchestra
In this session, Greta is playing music using Eyegaze (eye movement monitoring software controlling a music tablet app) and Thumbjam on iPad. Ethan is playing the Roland DIgital Drum Kit.

The Junior Digital Orchestra for talented teenage disabled musicians rehearses every Friday afternoon in our studio in Craigmillar. We hope members will go on to join our Digital Orchestra, Scotland's first Disabled Youth Orchestra.

We are grateful to Trefoil http://www.trefoil.org.uk for supporting Junior Digital Orchestra sessions in 2017.