A big thank you to
and
our local heroes…
UK Travel Designers Ltd
who nominated us to be the supported charity raising £250 at Edinburgh concerts performed by USA college music groups South High Jazz Band and Campbell University Choir in April and May 2017.
Edinburgh Revelation Rock Gospel Choir
who raised £379.91 at their Eat Sleep Rev Repeat concerts in April 2017.

Edinburgh University Music Society (EUMS)
who raised £624 at Christmas Carol singing in Waitrose Morningside in December 2016.
Christ Church Edinburgh
who have raised £433 through their Christmas collections in December 2016.
Elaine Williamson's Rock Choir
who raised £1850 through two fabulous summer concerts in Edinburgh and Glasgow in July 2016.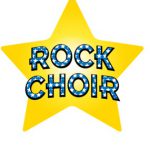 Artemis
who donated £1000 to the David McNiven Memorial Fund in June 2016

Southside Community Orchestra
who raised over £300 for us at their concerts in June, December 2016 and June 2017 .
Red Dog Music
Great total raised by Red Dog Music store at their Christmas Party in December 2015.

Ayr Choral Union
Ayr Choral Union raised £206.84 at their Christmas Concert in December 2015.
Carol Stevenson
Carol Stevenson raised £60 through the sale of her pottery in December 2015

GU Music Club
Glasgow Uni Music Club raised £367 through a raffle at their Christmas concert.

Napier University Event Management Students
Event Management Students at Napier University raised £239.28 at a Beatles themed event at Electric Circus in November 2015.

Clare Forteath and Jon Buglass
Clare Forteath and Jon Buglass organised a charity night which included performances by Edinburgh Schools Rock Ensemble and raised a fantastic £600.

Dave Inkster
Dave Inkster raised over £260 at his Student Guitar Show in Banchory in October 2015.
Trefoil
Trefoil have donated £2450 towards the purchase of instruments and inclusive music technology for young people with disabilities to play in our MusicSPACE project.

Metaswitch
Networks Ltd
Thanks again to Metaswitch who have made a £500 donation further to the support they gave us in 2014.
Sainsbury's Community Fund
Thank you to Sainsbury's Community Fund for their donation of £465 which will enable us to buy a range of Switches which enable people with disabilities to play music.
Glasgow Uni Music Club
A big thank you to Glasgow Uni Music Club who raised £221 at their Spring Concert.
RCS BEd 3rd Year Students
A big thank you to Royal Conservatoire of Scotland 3rd Year BEd Students who raised £227 at their annual charity concert.

Perth College Students
Perth College Music Business Students led by Kiah Douglas organised Perth Proms on 14 April 2015 and raised £170.

Jenna Main
Jenna Main is running and cycling a total of 116km in support of Drake Music Scotland.  Find out more at Jenna's Justgiving page https://www.justgiving.com/72milesforDMS
Westfield High School Choirs and InChorus
Choirs of Westfield High School USA and the Peebleshire group InChorus presented a wonderful concert at St Giles Cathedral in April and raised £470.
Metaswitch Networks Ltd

A big thank you to the Edinburgh Office of Metaswitch Networks Ltd who have donated £300.
Edinburgh University Music Society
EUMS raised a fantastic £600 from carol singing events and presented the cheque to our Digital Quartet at one of their rehearsals in our studio.
Glasgow University Music Club
GUMC supported Drake Music Scotland at recent events raising a fantastic total of £695.

BlackRock Ltd
BlackRock , asset managers and providers of investment management, risk management and advisory services, have supported Drake Music Scotland with a fantastic donation of £1800 which they raised at their recent Staff Band night.
ELM School of Music
ELM School of Music put on a fantastic concert in Edinburgh in June and raised money to buy Drake Music Scotland an iPad.
Edinburgh University Folk Society
A huge thank you to Edinburgh University Folk Society who raised over £300 at a fantastic Masked Ball Ceilidh in December.
EUMS
We are delighted to be chosen by EUMS (Edinburgh University Music Society) to be part of their award-winning Community Engagement programme.  In return for invaluable publicity and marketing opportunities (e.g. raising our profile with and advertising volunteering opportunities to their members and concert audiences), Drake Music Scotland look forward to offering advice on helping students with disabilities take a more active part in the musical life of the University.
.
Troon

Glasgow University Music Club

A big thank you to Glasgow University Music Club who raised £50 for us at their Open Evening Concert in February 2012.
Photography Scotland
Photography Scotland are supporting us with some fantastic free photo shoots which we are using to help publicise and promote our work across Scotland.  We look forward to sharing Photographer Ros Gasson's work with you (such as the photograph above from our recent Technophonia rehearsal) on our website in the future.
Southside Choir
Southside Choir raised a fantastic £750 for Drake Music Scotland at their first ever summer concert on 1 June 2011 (see image above).  A large and extremely enthusiastic audience enjoyed their varied and entertaining programme and we wish them all the best for their future performances.
Rudsambee Company of Singers

Rudsambee Company of Singers who raised £262.43 for Drake Music Scotland at their concert at Reid Concert Hall on 25 June 2011.
City Cabs Edinburgh Ltd

20 April 2011
City Cabs Edinburgh has been supporting Drake Music Scotland since 2006 with eye-catching liveries helping to raise awareness of the organisation.  In addition, City Cabs has now generously donated £500 towards our work.
Sangstream
21 February 2011  
Photo: Ros Gasson
Edinburgh choir Sangstream have produced a CD from a recent performance at St Giles Cathedral and have raised £175 from sales which they have donated to Drake Music Scotland.  The choir who sing mainly from the Scots Traditional repertoire perform regularly around Edinburgh and the Lothians and more details about future concerts can be found at www.sangstream.org.uk.
Jubilo
18 December 2010
Edinburgh choir Jubilo who raised £383.17 from an audience collection at their annual Christmas Concert at Greyfriar's on Saturday 18 December.

Edinburgh Festival Theatre



10 December 2010
Drake Music Scotland was thrilled to be chosen as one of four charities to receive free tickets for The Secret Garden, as well as the opportunity to hold an interval reception and a free copy of the Frances Hodgson Burnett novel to give to our participants.  Around 80 of our musicians and their families braved the weather and transport problems to attend the first night which has received rave reviews from the critics.  More info
Red Dog Music
28 October 2010
Award-winning music retailer Red Dog Music raised £800 for Drake Music Scotland when it launched its new free fanzine THE DOG at a fabulous live music event at The Caves, Edinburgh on Thursday 28 October.  The exciting line-up included The Banana Sessions, The Black Diamond Express, Stanley ODD, The Ordinary Allstars, The Horndog Brass Band and live drawing from The Too Much Fun Club.
.



Close Shave Chorus
.
Close Shave Chorus (pictured above) who have to date raised £200 for Drake Music Scotland through sales of their new CD Autumn Leaves.  Based in Glasgow but bringing together 16 male singers from across the west of Scotland, the busy Close Shave Chorus perform regularly at Festivals (most recently at Paisley Abbey in a concert with Aled Jones), charity and corporate events as well as finding time to record a number of CDs including Autumn Leaves.