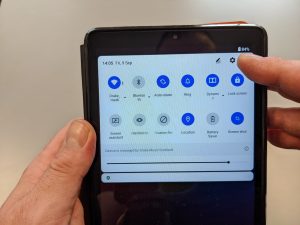 In order to connect to WiFi or a Bluetooth device, swipe down on the Home screen and open the Notification Tray.
From there, there are essentially two different ways to get to the WiFi or Bluetooth settings:
Tap and hold either the WiFi / Bluetooth icon to open their settings page, or
Tap the cog icon in the top right corner and then select either the 'Network & internet' for WiFi or 'Connected Devices' or Bluetoot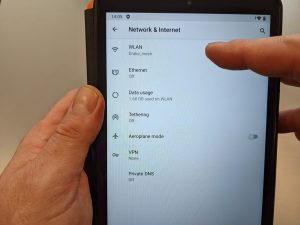 To connect to an available WiFi network, tap the WLAN option to see a list.
Then select, and connect after entering the password.
To connect to a Bluetooth device, make sure the device is discoverable, and after selecting the 'Connected Devices' option, choose the 'Pair New Device' and follow the on-screen instructions.