Your Tablet: Logging in to 365
For the purposes of this article, we will only be showing the process using OneDrive. For other applications, the process is similar.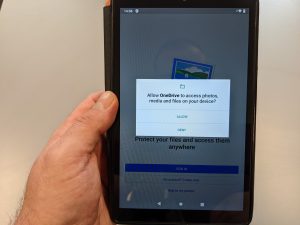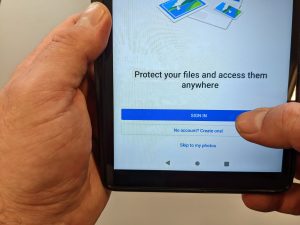 From the Home page, swipe right to the OneDrive icon, and tap it.
When the application starts you may need to grant a number of permissions, please do so when prompted.
Once you see the application is started, you will see an option to 'Sign In', tap it.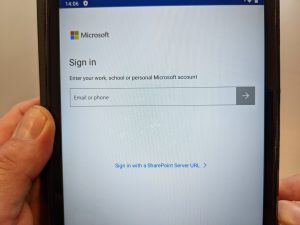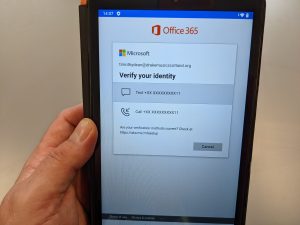 Use your DMS 365 account email address and password to log in on the next screen.
Note: you will need to authorise the login attempt using your second factor phone or email address.
If you are having trouble logging in, please email tech@drakemusicscotland.org.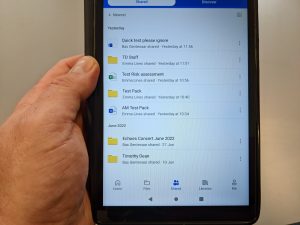 On the main OneDrive page, choose the 'Shared' option at the bottom of your screen to see all files shared with you. Please note that the first time, it may take a second to load all files.
You can tap each file or folder in order to open them. Note that you may need to log in to applications like Word and Excel the first time you use them.