Your Tablet: Managing Photos
For security and safeguarding, we require that any photos taken with the tablets are uploaded to OneDrive at the earliest opportunity. This is the easiest way to accomplish that.
In order to automate the upload of photos, we will use the functionality provided by the OneDrive app.
Open the Onedrive App on your tablet, and in the main window, select the 'Me' option on the bottom bar.
In the pop up window that follows, select the 'Settings' option.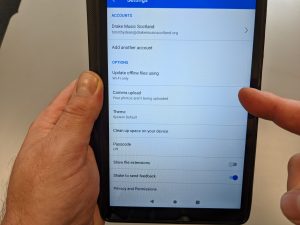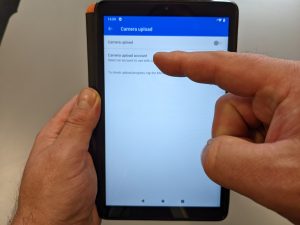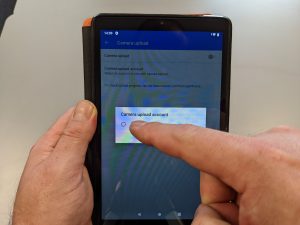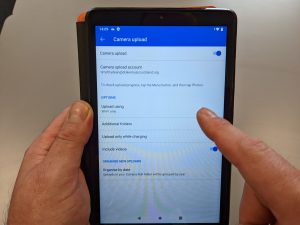 On the Settings screen, select the Camera Upload option.
In the following screen, tap Camera Upload Account, and select your DMS account.
Back in the Camera Upload window, toggle the Camera Upload switch.