Drake Music Scotland has won Scottish Charity of the Year in the SCVO Scottish Charity Awards 2019.
In a glittering ceremony on Friday night at Edinburgh's International Conference Centre hosted by Sally Magnusson, Drake Music Scotland was presented the "Charity of the Year" award by Hazel Strachan of award sponsor Keegan & Pennykid.
Thursa Sanderson OBE, Drake Music Scotland chief executive, said: "We're absolutely delighted to be chosen as Scottish Charity of the Year. Last year was our 20th anniversary and a huge year for us with our digital orchestra trip to Singapore taking the message to the world that disabled people make great music.
"We'd like to say a massive thank you to everyone who has supported us in any way over the years, our staff, our fantastic team of musicians, board, volunteers and our wonderful partners."
Image above: From left, Hazel Strachan (Keegan & Pennykid), Erin, Thursa, Clare, Steven, Emma and Sally Magnusson. Credit: Colin Hattersley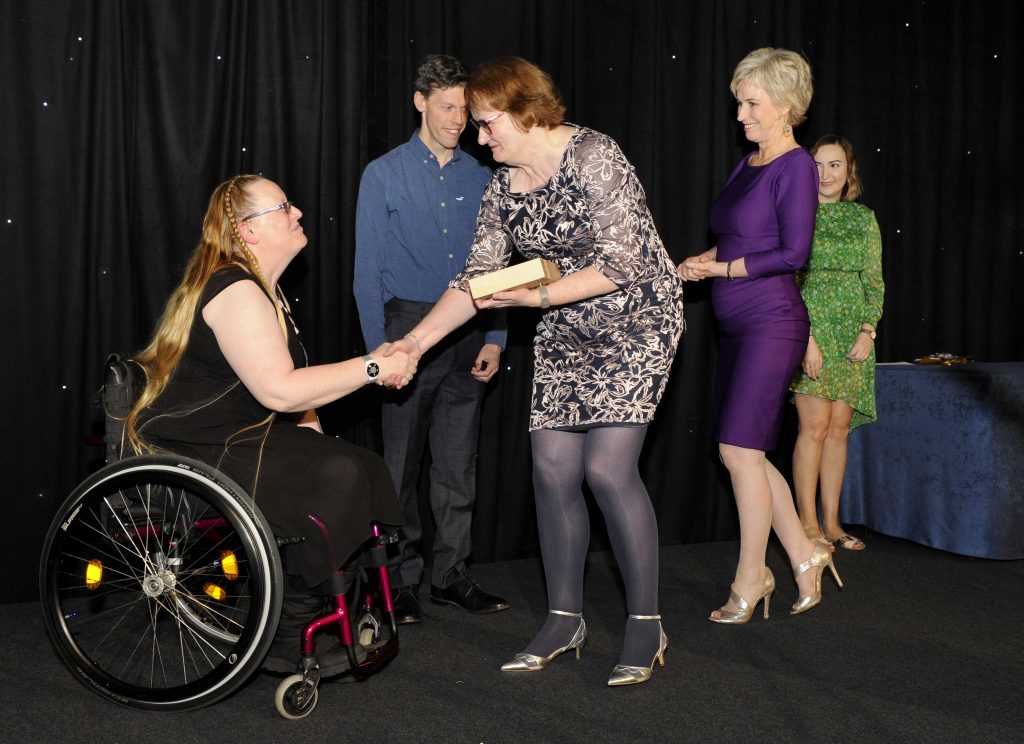 Read more at https://thirdforcenews.org.uk/tfn-news/scottish-charity-awards-2019-winners-revealed#0yKiDCUDFkYZ0sqP.99