Our disabled musicians and Digital Orchestra are returning to face-to-face rehearsals as the summer weather enables us to meet together in the garden outside our studio in SPACE (Craigmillar Social Enterprise and Arts Centre).
Thanks also to the Scottish Government Adapt and Thrive fund, we have received support to install a new 'fresh air' ventilation system which will aid our plan to hold small group sessions inside after the summer break. Disabled people who have been participating in our online sessions over the past year have told us they feel nervous about the prospect of leaving the house and re-joining local activity groups.
Our staged return will give disabled people the confidence to play music and perform in the same room as others again. If you can, please support our work by making a donation via our safe and secure justgiving page. Thank you!
Support our musicians return to SPACE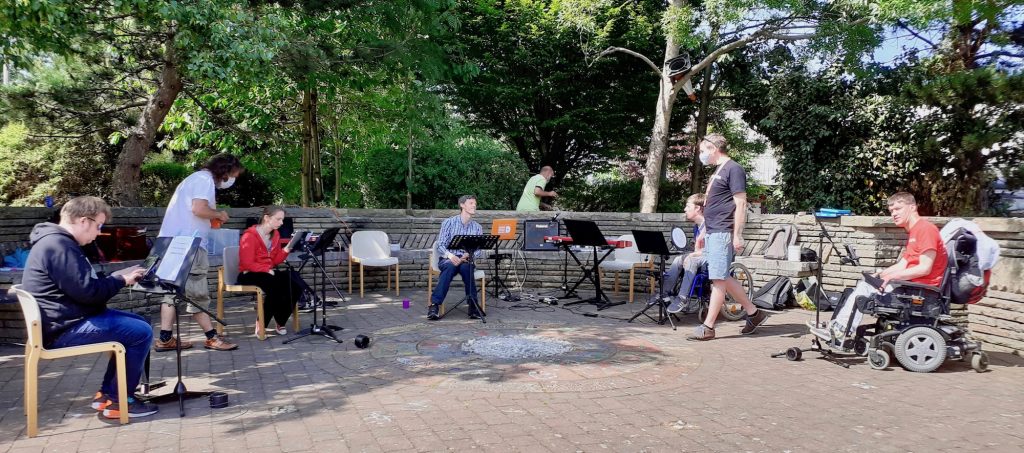 Members of Scotland's disabled youth orchestra, the Digital Orchestra rehearsing in the Garden at SPACE
Emma Clark (left) using iPad to make Music  and Magnus Turpie performing his new original composition on accordion.
Top image, Digital Orchestra member Andrew Giffin.