Can you spare an hour or two over the coming month to help create opportunities for disabled musicians?  Here are just a few ideas of ways you can help us in March…
Volunteer
Get in touch if you can help out at our next concert on Wednesday 15 March 2017 from 6:30-9:30pm at The Queen's Hall Edinburgh.
Endorse us
Be the first to write a review for us on our new profile on GOODHQ.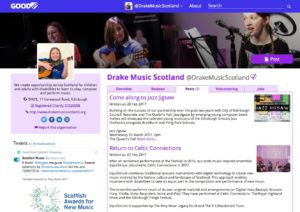 Fundraise
Is your school or music group holding concert or event? Would you like to donate any proceeds to Drake Music Scotland? Contact us or fundraise for us via Justgiving at www.justgiving.com/drakemusicscotland/raisemoney
Donate
Drake Music Scotland is a registered charity (No. SC026908) and relies largely on grants and donations. With your support we can continue to provide much needed opportunities for people with disabilities to make music.
Donate to us online now via our secure Justgiving page

or through your mobile by texting DRAK31 and then the amount you would like to give in whole pounds to 70070.
For example, if you would like to donate £3, text DRAK31 £3 to 70070.
Spread the word
Follow us and share/ like/ retweet our posts on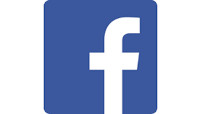 Facebook  https://www.facebook.com/drakemusicscotland

     Twitter  https://twitter.com/DrakeMusicScot