Following a hectic week of delivering training at Glyndebourne and SoundCity (Brighton and Hove), we set up our stall for the Music Education Expo in London. We talked to so many enthusiastic people, many of whom had never heard of Figurenotes before. Pete delivered a brilliant seminar about beginning with Figurenotes, which spurred many new people to come and talk to us at the stall. He also took part in the Teachmeet, talking about our work with the wonderful Digital Quartet. We were even mentioned during a talk from the British Dyslexia Association, although sadly we weren't free to go along ourselves.
"Of all the things I've seen at the Expo, this is the one that has got me the most excited!"
"A really valuable technique. Needs more exposure!"
While we were down in London, we attended the Music Teacher Awards for Excellence 2014. Although we were up against very stiff competition, we won Best SEN Resource (Special Educational Needs) for our work with Figurenotes! We're so pleased our work has been recognised, and hope that more people will hear about us and can benefit from this brilliant way of learning music. The award was presented by Margherita Taylor and Managing Director of Classic FM, Darren Henley.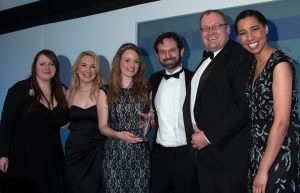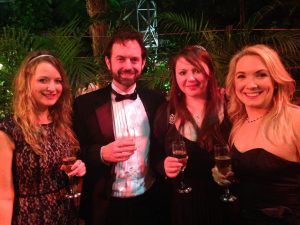 The discount code from the Music Education Expo has now been extended until the end of February due to problems with our server. We believe these have now been fixed. Apologies for any inconvenience caused and thank you for your patience. If you were unable to enter your code, yet still ordered, we will refund the difference. Just email us to let us know.
Order your award winning Figurenotes resources through our online shop.